About us
Jiangsu Daqi Metal Surface Preparation Co., Ltd.
Jiangsu Daqi Metal Surface Preparation Co., Ltd. was established in 2006. The company is located in Dafeng District, Jiangsu Province, along the beautiful coast of the Yellow Sea. It belongs to Shanghai two-hour economic circle with convenient transportation and great location advantages. Daqi is one of the earliest professional enterprise in China engaging in production and processing of metal abrasives and metal surface treatment products. After more than 20 years of development, Daqi has become a large entity integrating the entire production process of abrasive products into one single plant, from wire drawing to the final abrasive shots. Active investment in scientific research and development for optimized technology is there to ensure the delivery of products with better quality and price. Daqi's products have gained good reputation around the world and are exported to more than 50 countries, such as the United States, Germany, Britain, Brazil, Japan and Korea. All products are strictly manufactured in accordance with international standards: VDFI8001, SAE J441, AMS2431, MIL-S-13165C, DIN8201, DQML001-2008. It is widely applicated in fields of aerospace, national defense, military, nuclear industry, wind power, automobile, high-speed rail, shipbuilding, medical equipment etc.
Speciality comes from technology innovation
Over 20 years of development,the company has been awarded as "National Key High-Tech Enterprise", "National Torch Plan Implementation Unit", "National Civilization and Credit Demonstration Unit", "National AAA Credit Enterprise", "Jiangsu Province's Most Potential Enterprise", "Jiangsu Province's Private Science and Technology Enterprise" etc.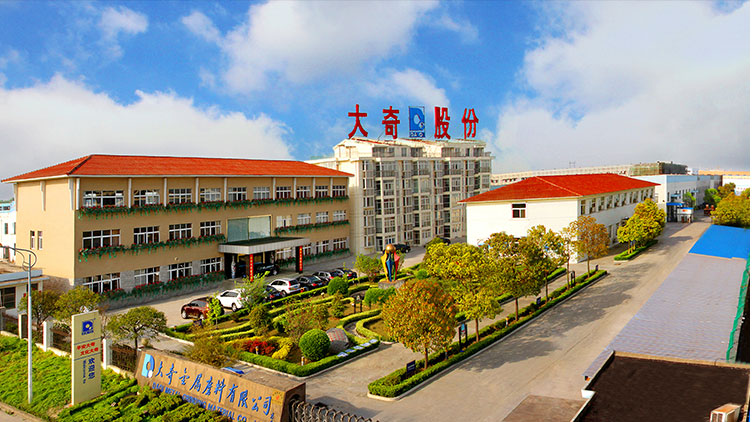 Daqi attaches great importance to the development of R&D team
Daqi owns eight patents for innovative invention.The company attaches great importance to the construction and development of enterprise's R&D team. Amongst 300 employees, in which the engineering and technical personnel account for almost 20%. Daqi has established industry-university research cooperation with domestic outstanding universities and research institutes, such as Shanghai Jiaotong University, Shanghai Ship Technology Research Institute, Beijing Armored Academy, Beijing Armed Forces Training Institute, Singapore B&P Company.It undertakes the responsibility for the industry development of two national plans. Moreover, due to its leading R&D capability, Daqi was previliged to participate in the drafting and setting of various national standards, such as the national standards for spring shot peening, gear blasting and aviation blasting, the PSPC standards of ship spraying. The company is now the governing unit of China Shot Peening Technology Professional Committee, the executive director unit of China Gear Professional Association, the member of China Spring Standardization Technical Committee, the governing unit of China Residual Stress Academic Committee, the governing unit of X-ray professional committee of Chinese Physics Society, China Mechanical Engineering Society. Member of the Spring Failure Analysis Committee, member of the China Mechanical Engineering Society Elastic Device Professional Committee, member of the China Heat Treatment Society, China South Locomotive Locomotive Vehicle Management Unit, Member of the Physical and Mechanical Testing Branch of the Chinese Mechanical Engineering Society, and member of the Non-destructive Testing Branch of the Chinese Mechanical Engineering Society Unit, China Foundry Society committee unit.
Patents for utility models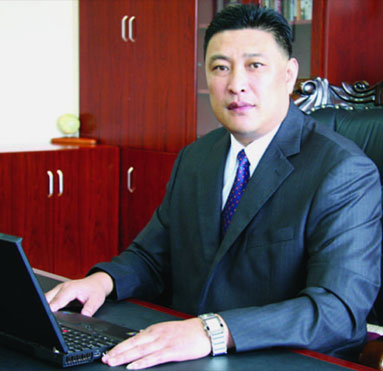 The company has long followed up the leading technology in the international industry, continuously strengthened the close cooperation with domestic research institutes, and completed many important technical issues in the metal surface modification industry in China.

The company is an enterprise with fast economic growth and strong profitability. It has been recognized by the Provincial Science and Technology Department as one hundred excellent science and technology growth enterprises in Jiangsu Province, innovative enterprises in Jiangsu Province and private science and technology enterprises in Jiangsu Province.
2009

Undertaking the project of innovation fund for small and medium-sized enterprises of the Ministry of Science and Technology: new type of high-end surface treatment reinforced steel shot

2010

Undertaking National Torch Plan: Industrialization Project and International Cooperation Project of Reinforced Steel Pills for High-end Metal Surface Treatment: Research and Development of Composite Steel Pills Considering Surface Reinforcement and Blasting

2011

Jointly undertaken with Shanghai Jiaotong University, the "Special Reinforced Steel Pill for Pearl Out of Metal Key Parts" won the third prize of Jiangsu Science and Technology. He won the first prize for scientific progress in Yancheng City in 2011.

2012

"Ship PSpc Standard Spraying Special Enhanced Steel Pill Industrialization" Approved National Torch Plan Industrialization Demonstration Project

2013

Establish provincial postdoctoral research base. He presided over the formulation of domestic strengthened steel shot technology standards and high-speed gear shot blasting standards of the Ministry of Railways; owns core patent technology, has been authorized to invent 4 patents in recent years, and then declared 8 invention patents and 2 utility model patents.
Looking to the future
Today, Daqi has the management concept of "creating world brand, building first-class enterprises". We should continue to carry forward the humanistic spirit of "self-improvement, hard work", constantly promote the internationalization strategy, achieve leapfrog development, continue to adhere to the quality strategy, consolidate and give full play to brand advantages, strengthen contacts with friends around the world, achieve complementary advantages, share resources, and win-win development. We should make it possible for Daqi to achieve win-win development. Every customer can get the most satisfactory answer from us. Daqi staff warmly welcome new and old customers to visit and guide us. We sincerely invite people from all walks of life to cooperate sincerely and create brilliance together.